Peter French MBE and Andrew Hudson of SSR Personnel reflect on the findings of the company's Middle East security salary survey.
The Middle East and in particular the Gulf countries have endured high economic turbulence, not just since the outbreak of COVID, but since the fall out of the oil price war between Russia and Saudi Arabia. 2021 was a year of recovery and strategic reform for most countries. Those in the security sector have risen to the challenges and a general perception is that there will be great opportunities during 2022...
Click the below image for the full article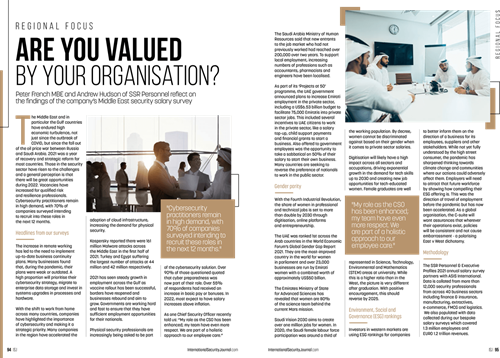 Feel free to share with your network.